Visit Peru & The Q'eros People with Jimmy Nelson
Visit Peru & The Q'eros People
Ga nu op deze unieke reis naar Peru met Jimmy Nelson!
Let op! deze reis gaat plaatsvinden op andere data dan hieronder genoemd, zodra deze bekend zijn zullen we dat op onze website vermelden!
Lima – The Sacred Valley of the Incas – Machu Picchu Pueblo – Nación Q'eros – Cusco
Introduction
Photographer Jimmy Nelson invites you to join him on a once-in-a-lifetime experience where he will take you on a
journey of mutual human and cultural respect. Jimmy Nelson has traveled to the world's most impressive locations,
home to many vibrant, thriving but sometimes fragile cultures. Throughout the years he has come to realize that his
camera is the perfect tool for making contact and building intimate and unique connections.
Join Jimmy Nelson on an exceptional journey, where you will meet inspiring people and join our global discussion on
the importance of culture. By joining this adventure you will support the Jimmy Nelson Foundation and their mission
to empower cultural expression for now and generations to come.
Accommodation Destination Start End Basis Duration
Belmond Miraflores Park Lima                                                                25 Jun 27 Jun PREM 2 Nights
Inkaterra Hacienda Urubamba The Sacred Valley of the Incas        27 Jun 28 Jun HB 1 Night
Inkaterra Machu Picchu Pueblo Hotel Machu Picchu Pueblo           28 Jun 29 Jun PREM 1 Night
Tambo del Inka, a Luxury Collection Resort & Spa, Valle Sagrado
The Sacred Valley of the Incas                                                                   29 Jun 1 Jul B&B 2 Nights
Q'eros Community Nación Q'eros                                                               1 Jul 3 Jul FI 2 Nights
Belmond Palacio Nazarenas Cusco                                                             3 Jul 5 Jul PREM 2 Nights
HB: Half Board
B&B: Bed and Breakfast
FI: Fully Inclusive
PREM: Executive Club / Premier Benefits
Price
This exclusive small group journey is available from € 8.995,- per person based on two people sharing.
Single supplement for this journey is € 1.350,-
Maximum number of participants: 12
Included
• Unique 11 day program experiencing the best Peru has to offer
• 8 nights accommodation in unique lodges and hotels
• 3 days / 2 nights stay with the Q'eros indigenous people together with Jimmy Nelson
• Local flight from Lima to Cusco
• Meals and activities as stipulated in 'Daily Information'
• All local (private) transfers as per the itinerary
• Meet & Greet upon arrival
• Avila Reizen is part of the Traveller Made® network which means our travelers enjoy various amenities at selected
properties (see 'Daily Information')
Excluded
• International flights
• Comprehensive travel insurance
• Personal expenditures (tips)
• Compulsory Calamiteitenfonds contribution (€ 2,50 per booking)
• Meals and activities not specifically mentioned under 'Daily Information'
Deze reis wordt aangeboden in samen werking met Avila Reizen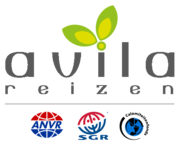 Voor meer informatie en het uitgebreide reisprogramma neemt u contact met ons op.





Reisduur
11 dagen
Vervoer
exclusief intercontinentale vlucht
Verzorging
volgens beschrijving