with Jimmy Nelson to Namibia = VOL
Once in a lifetime experience with Jimmy Nelson
Wie gaat er mee op deze gave reis met Jimmy Nelson?
NamibRand Nature Reserve – Sossusvlei – Kaokoveld – Damaraland – Skeleton Coast – Kunene
Introduction
Photographer Jimmy Nelson invites you to join him on a once-in-a-lifetime experience where he will take you on a
journey of mutual human and cultural respect. Jimmy Nelson has traveled to the world's most impressive locations,
home to many vibrant, thriving but sometimes fragile cultures. Throughout the years he has come to realize that his
camera is the perfect tool for making contact and building intimate and unique connections.
Join Jimmy Nelson on an exceptional journey, where you will meet inspiring people and join our global discussion on
the importance of culture. By joining this adventure you will support the Jimmy Nelson Foundation and their mission
to empower cultural expression for now and generations to come.
Accommodation Destination Start End Basis Duration
Overnight Travel                                                       25 Oct 26 Oct 1 Night
Sonop NamibRand Nature Reserve                      26 Oct 28 Oct FI 2 Nights
Dead Valley Lodge Sossusvlei                                28 Oct 30 Oct FI 2 Nights
Van Zyl's Mobile Camp Kaokoveld                        30 Oct 2 Nov FI 3 Nights
Huab Under Canvas Damaraland                            2 Nov 4 Nov FI 2 Nights
Skeleton Coast Shipwreck Lodge Skeleton Coast 4 Nov 6 Nov FI 2 Nights
Serra Cafema Camp Kunene                                     6 Nov 9 Nov FI 3 Nights
Overnight Travel                                                          9 Nov 10 Nov 1 Night
B&B: Bed and Breakfast
FI: Fully Inclusive
Price
This exclusive small group journey is available from € 19.495,- per person based on two people sharing.
Single supplement for this journey is € 1.495,-
Maximum number of participants: 12
Included
• Unique 15 day program experiencing the best Namibia has to offer
• Travelling with Jimmy Nelson for the entire duration of the trip, changing your perspective and offering
photographic opportunities
• Domestic charter flights
• Overnight stays in Namibia's best lodges and exclusive mobile camps
• Expert local guiding with naturalist guides
• Full board basis, meals and activities as stipulated in 'Daily Information'
• All local (private) transfers as per the itinerary
• Support the Jimmy Nelson Foundation and local Wildlife trusts
Excluded
• International flights
• Comprehensive travel insurance
• Personal expenditures (tips)
• Compulsory Calamiteitenfonds contribution (€ 2,50 per booking)
• Meals and activities not specifically mentioned under 'Daily Information'
Voor het uitgebreide reisprogramma en overige vragen kunt u contact met ons opnemen.
Deze reis wordt aangeboden in samenwerking met Avila Reizen.
Helaas is deze reis al volgeboekt en niet meer te reserveren.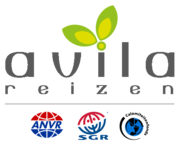 Vertrek
25-10-2019
Reisduur
17 dagen
Vervoer
exclusief intercontinentale vlucht
Verzorging
volgens beschrijving